I have decided to pursue my passion of editing and proofreading. I am one of THOSE word people.
Tuesday, May 19, 2015
Lucky Chance
Series: Marine for You Book One
Author: Marissa Dobson
Release Date: May 19, 2015
Styx has a mission. He's chasing after a woman who's on the run from a vindictive Alpha. His skills as an assassin will aid him in finding her, and then he can get her somewhere safe. Mira's intentions have been exposed: she's a secret supporter of the Alaskan Tigers. Now she has to run for her life. She never thought wanting a better future for shifters would cost her so much. She has lost her clan and her family, but her decisions have brought her someone she wasn't expecting—her mate. Styx believes he's undeserving of a mate, and is having difficulty coming to terms with his former life as an assassin. No matter how much he's done for the Alaskan Tigers, he doesn't believe his mate would be able to overlook his past. Choices. Life is full of them, and those choices are what bring two mates together. It could also be what tears them apart.
Buy Links
Amazon
iBooks
All Romance Ebooks
Kobo
Smashwords
Excerpt:
With his long legs stretched out in front of him, Gunnery Sergeant Lucky Diamond sat in front of his Sergeant Major's desk, unable to believe what he had just heard. He tried to focus his attention on the stack of papers on the corner of the desk, and hide his disapproval from his Sergeant Major because that would only make things worse. If Sergeant Major Dillon Graves knew Lucky didn't want to do what was at hand, then he'd make damn sure there were more unpleasant duties in the future. Marines followed orders, no matter how nasty they might be.
"It's customary for you to say something once your Sergeant Major gives you orders, not just sit there like a damn bump on a log." Dillon clasped his hands on the desk before him and watched Lucky.
"Yes, Sergeant Major." He wasn't sure how he managed that without any sarcasm in his voice.
"You'll do it then?"
Lucky wanted to scream hell no, that he wasn't going to take part in a military cook-off no matter what it benefited, but his Sergeant Major would have the final say. It was best to keep his mouth closed until he knew what his orders were. "Are my orders to take part in this charity cook-off?"
"Yes." Dillon leaned back in his chair. "You're our best chance of winning."
"Isn't there something my time could be better spent on? A volunteer deployment? Crash test dummy? Target for shooting practice?"
About Marissa Dobson…
Born and raised in the Pittsburgh, Pennsylvania area, Marissa Dobson now resides about an hour from Washington, D.C. She's a lady who likes to keep busy, and is always busy doing something. With two different college degrees, she believes you are never done learning.
Being the first daughter to an avid reader, this gave her the advantage of learning to read at a young age. Since learning to read she has always had her nose in a book. It wasn't until she was a teenager that she started writing down the stories she came up with.
Marissa is blessed with a wonderful supportive husband, Thomas. He's her other half and allows her to stay home and pursue her writing. He puts up with all her quirks and listens to her brainstorm in the middle of the night.
Her writing buddies Cameron (a cocker spaniel) and Dawne (a beagle mix) are always around to listen to her bounce ideas off them. They might not be able to answer, but they are helpful in their own ways.
She love to hear from readers, send her an email at marissa@marissadobson.com or visit her online at http://www.marissadobson.com.
Go check out Marissa on Social Media and say HI!
Website –
www.marissadobson.com
Facebook –
www.facebook.com/AuthorMarissaDobson
Twitter –
www.twitter.com/MarissaMDobson
TSU –
https://www.tsu.co/MarissaDobson
Pintrest –
https://www.pinterest.com/marissadobson/
Sign up for her Newsletter –
http://bit.ly/1BIuZQ6
Saints and Sinners Book Promotions is proud to present a debut novel by debut author Avelyn Paige!!
Monday, May 18, 2015
Title : BLACK HORSE
Author : Addison Kline
"What would you do if the only man you ever loved was the son of the man that murdered your parents?"
In Addison Kline's fiery romantic suspense novel, Averi Ford's future collides with her past with ferocious intensity. Averi Ford and Colt McClain have loved each other since they were children. They both come from a broken past. Colt's mother died when he was young, and Averi's parents were taken from her at the tender age of five. The same man is responsible for both of their broken childhoods: Tom "Black Horse" McClain. He also happens to be Colt's father. Now twenty years after the crimes that fractured both of their hearts, Black Horse is getting out of jail and he's coming after the girl who testified against him: Averi, herself. Colt wants to hide her, but Averi refuses to run.
"Our past does not own us, and we owe it to our hearts to show the world that love can arise from the darkest of places. We just have to survive Black Horse to tell the tale."
Hosted by What's the story promotions & Be My Book Boyfriend
a Rafflecopter giveaway
Sunday, May 17, 2015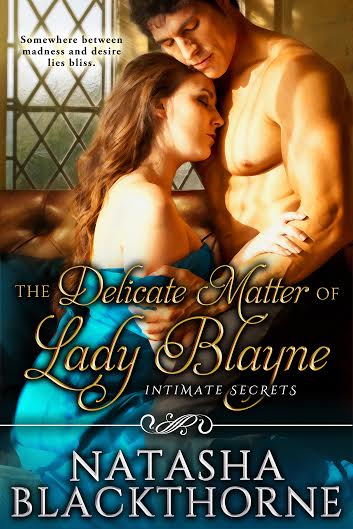 ** RELEASING JUNE 12, 2015 **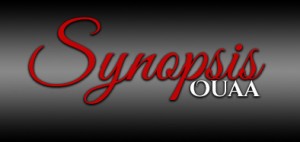 Catriona, Lady Blayne is recovering from a most delicate situation. Driven to the brink of madness by love for her late husband, a young man too ill to meet the demands of the marriage bed, she teeters on the brink of scandal. Now she must face the carnal temptation personified by her husband's cousin and heir, James, the new Lord Blayne. His sensual appeal, contrasted with his iron will and stern self-mastery fascinates her. She can't help but ask: what if sensual indulgence is the only way out of her darkness? However, she is not free to explore the idea. There are those who seek to control the young widow, keeping her imprisoned through emotional manipulation and physical coercion. With her growing restlessness, the very people she loves and trusts the most are becoming an increasing danger to her sanity and safety.
James is determined to protect Catriona—but he will not soften to her again. She rejected him once and James can't risk losing his heart a second time. As heir to the Blayne baronetcy, he must marry a woman socially and politically appropriate. Such a scandalously self-indulgent lady as Catriona won't do. Yet the pretty girl he once knew has grown into a beautiful, curvaceous woman that is every man's dream.
Erotic Romance; Regency Historical; Elements of Sensual Domination, Spanking and Light Bondage; Rubenesque Heroine; Character-Driven Story with Angst and Strong Internal Conflicts; Standalone Long Novel.
Reader Advisory: The characters discuss issues of abuse which took place in the heroine's backstory. Frank sexual language & period appropriate sexual slang and general bedchamber naughtiness.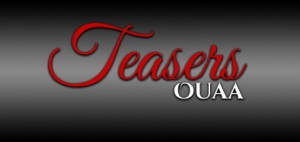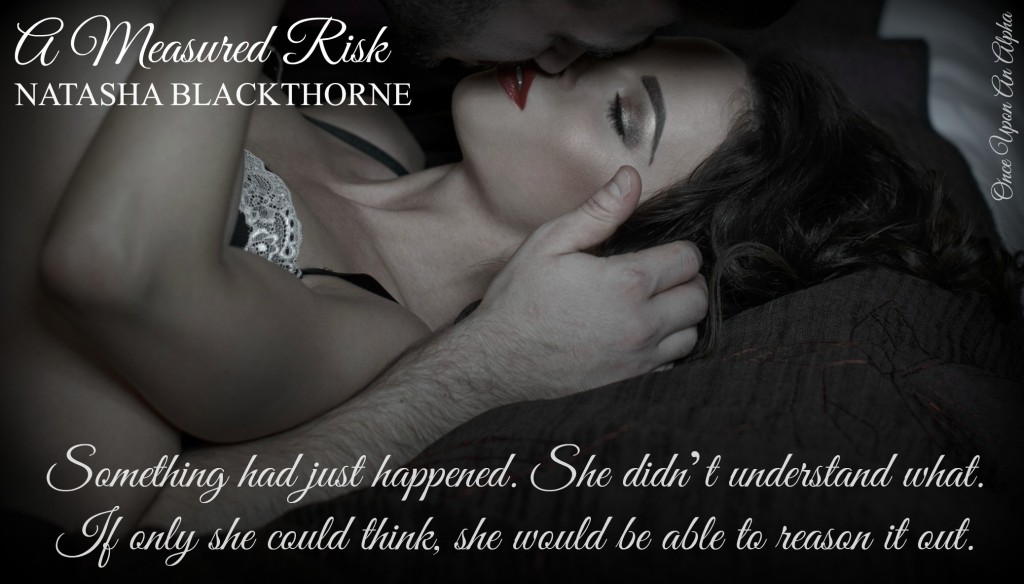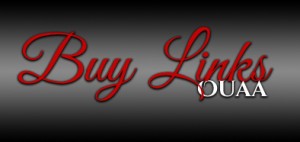 ** ALSO AVAILABLE ON KINDLE UNLIMITED **
** ON SALE FROM NATASHA BLACKTHORNE **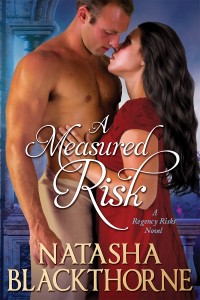 A Measured Risk (Regency Risks Book 1)
*** ON SALE FOR .99 FOR A LIMITED TIME ***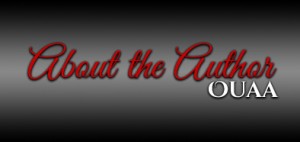 Natasha Blackthorne writes hot & sensual Erotic Historical Romance where deeply flawed characters find love & trust. Her stories are most frequently about the intimate journey of the characters as they learn to open their hearts to love.
Natasha's heroines are not perfect ladies. They are wildflowers and wallflowers who flirt with the forbidden. Whether they are bold or shy, these heroines' strong desires and deep emotions drive the plot and drive their heroes to the point of no return. Natasha's heroes are strong and dominant and live their lives with strength and purpose. They support their women in everything.
Natasha holds a B.A. in History, loves reading, cats and music. Readers are welcomed to Friend her on Facebook where she is most socially active online.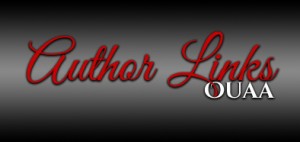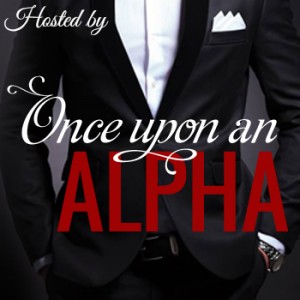 --
Irish Winters is an award-winning author who dabbles in poetry, grandchildren, and rarely (as in extremely rarely) the kitchen. More prone to be outdoors than in, she grew up the quintessential tomboy on a farm in rural Wisconsin, spent her teenage years in the Pacific Northwest, but calls the Wasatch Mountains of Northern Utah home. For now.
The wife of one handsome husband and mother of three perfect sons, Irish divides her time between writing at home, and travelling the country with her man while – writing. (Seriously, what else?)
She believes in making every day count for something, and follows the wise admonition of her mother to, "Look out the window and see something!"
To learn more about Irish and her books, please visit:
Some covert missions take place deep inside a guy….
Stoic ex-Marine, Taylor Armstrong, survived his arrogant father and one too many deployments. Battered and disillusioned, he's built a wall to keep the world at bay. His rule is simple: a man can't lose a friend he's never made. It works—until an arrow rips into his chest and changes everything he knew about his father. His mother. Himself….
She never gave up…
Gracie Fox has loved Taylor since the fateful day he was ripped f
rom her life as a four-year old. He has no memory of her or the loving family that was forced to give him up. It seems he'll never know—until the ancient rite of revenge, the blood hunt, collides with his carefully structured life and drops him into Gracie's life again. She seizes the chance, determined he will remember….
Even if she has to tie him to her bed.
Top 10 things I like:
the red, white, and blue waving in a good stiff breeze,
the smell of new mown grass,
husbands and wives with their arms around each other's waist,
a man who knows how to cook for his woman,
Washington D.C. any day of the year
Daniel O'Connell's Irish Pub in Alexandria, Virginia
He lingered less than a breath away, letting her scent pull him in. Desire turned tactile. She lifted onto the balls of her feet. Her hands moved to the back of his neck, her thumbs against his ears. He closed the space, tentatively brushing his lips over hers, afraid where this might lead but wanting desperately to find out.
The delicious warmth of her body quickened his heart, and he was caught in a wildfire named Gracie Fox.
a Rafflecopter giveaway