Title: Fated Capture Author Name: Kristyn Eudes Publication Date : January 22, 2015



Arsema believes she is just a regular sixteen year old girl until a week before the start of her junior year when she starts to experience strange occurrences. Soon after she is thrust into a world that feels more like make-believe than reality.
To make matters worse, she is being hunted by two ancient races of supernatural beings. One looking to find and save her life and in turn save their race, the other looking to use her to bring an end to the world as she knows it. After being attacked and kidnapped by her best friend's boyfriend she is rescued by the guy she has been having reoccurring dreams about. Soon her life is not the only thing she is in jeopardy of losing as she finds herself falling hard and fast for her rescuer, Lyon. But will she be able to see past who or what he really is and accept him as he is? Fated Capture is a story about fate, adventure, magic and unconditional love. Arsema is a fiercely loyal heroine with a knack for getting herself into trouble. The question is will she be able to get out? Or will she find herself in the grasp of the one she desperately needs to avoid?
An absolute must read. Loved this book. Cant wait to read the next one.
I really like the way the author jumps right with tons of action and is able to maintain the same level. I think this story is good for anyone of any age. Its young enough for YA and yet still done well enough to hold the attention of adults.
Arsema begins having the same dream every evening, and its of a dark mystery man. Her saviour, yet she can never see the end of the dream.
Lyon has been searching for 6 centuries. Has he finally found the one? He feels a pull like nothing before. And to find his soulkeeper too... he never would have guessed. And no one could prepare him for the Betrayal, love, fear, and absolute peace he will find on this journey.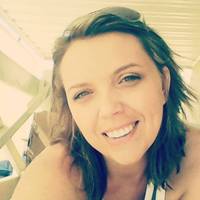 Ok Kristyn has done it again! Absolutely magical story. How she is able to continue an entire story and keep so much action, I have no idea. I just absolutely could not put this down until the end.
My only complaint is that the book is over. This story again is full of something for everyone of every age. The story of Lyon and Arsema continues is this 2nd book. The story yet again is full of more emotion than a pregnant woman. Arsema and Lyon put The Bond at the absolute limits of its power and strength. Can they come back from the edge? Can Lyon find his way back? Will either of them survive the distance? Sorry cant tell you. You will have to read.
Fated Release Amazon